Relax in a Holiday Villa in France
Whether your dream holiday involves action sports or wandering around historic landmarks, I think it's fair to say we all want to stay somewhere that is stylish and comfortable. Although you have a range of accommodation options to choose from – including campsite and B&Bs – I reckon there is nothing quite as relaxing as booking into a holiday villa. France is a particularly good place for those wanting to stay in this type of property, read on to find out why.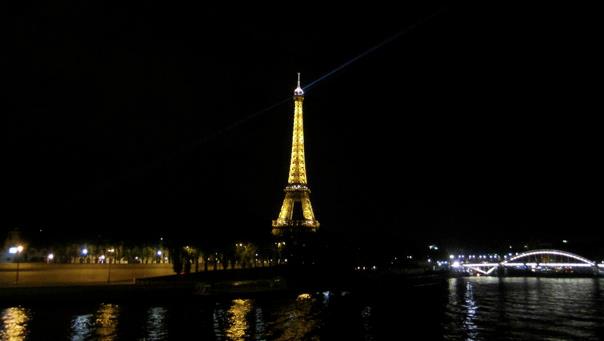 Of course, France has been a popular tourist destination among us Brits for many years now, but while there are many reasons for this – it's world-class cuisine, art and pleasant weather being just three of them – I personally feel it is the wealth of villas that makes it a wonderful place for those who want to spend a week or so taking things easy.
Generally-speaking, these properties are located well away from bustling cities and, instead, are usually found in rural areas such as the Loire Valley and small villages. As such, they are often a world away from the noise and clamour of urban life, so you're much more likely to be able to relax and connect with nature than you would than if you were to stay in a hotel located in the middle of somewhere like Paris and Nice.
As obvious as it sounds, one of the main reasons that people go away on holiday is to forget the pressures of their day-to-day life, but I sometimes find staying in a hotel can actually be a stressful experience.
Let's think about it, if you've booked a room in a hotel you will find that you have to share certain amenities – such as a pool or tennis court – with other guests and you might not always be able to access the services you want, when you want to. Should your hotel offer breakfast, you'll probably find this is only served between certain hours of the morning which may mean you need to drag yourself out of bed in order to get your meal. I'm sure you don't need me to tell that missing out on breakfast or sharing a crowded pool is not the holiday experience that any of us really want.
By booking your own private villa in France, however, you are free to do exactly what you like without having to worry about to share facilities with other guests. This means, for example, that you will have your swimming all to yourself and you can have a meal whenever you like. Indeed, by choosing this kind of accommodation you'll be provided with a modern kitchen that enables you to whip up amazing dishes without needing to dine out each night, something which can prove to be expensive.
If you've been inspired to book a stay in a holiday villa in France after reading this article (and, let's face it, who wouldn't be?), you'll need to think about how you're going to get to your accommodation. As mentioned before, these properties tend to be situated in the middle of the countryside, so you might struggle to get a train or bus there.
Instead, it is often easier to arrange a private transfer in advance to take you there. One way you can do this by booking a cheap airport taxi. You can learn more about this transportation option by clicking here.